Nature Quest
For Both Wild Nature and Your Inner Nature
BECAUSE THERE'S SO MUCH MORE TO NATURE THAN MEETS THE EYE
For residents and visitors of Bellingham and Whatcom County
See the area in an entirely new way
Don't just make pleasant memories when you're in natural areas. Learn how to heighten your experience of our exquisite natural wonders through all 53 of your senses as you enjoy the relaxation, fulfillment, and improved relationships that come from connecting with Nature. Then use our simple yet powerful process to restore the peaceful feelings of this area wherever you are.
Think and act in balance -- the way Nature works
Learn how to create moments that let Nature teach you the cooperative, balanced ways of your biological, psychological, and spiritual origins within the global ecosystem -- and enjoy the numerous benefits you'll receive.
Are you attracted to the incredible natural beauty of Whatcom County?
As you kayak Bellingham Bay or Lake Whatcom, walk through a cathedral of majestic firs and cedars, beach comb along a rocky shore, or stroll through one of our beautiful parks...take the experience to a new level.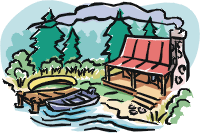 Our simple yet profound process will begin to reconnect you consciously to the web of life of which you, eagles, whales, and the rest of nature are a part. As you open to a deeper awareness of this interdependent web which you and all natural entities share, you will experience a powerful shift in your perception of the world and your part in it.
What is Ecopsychology?
Our planet was in perfect, sustainable balance for over two and a half billion years--until the evolution of 'civilized' humanity. In our brief time on Earth we have disrupted the balance--to the point that we are now facing global ecological disaster. Isn't destroying our life support system a very good definition of insanity? Is it any wonder that so many of us are ill, stressed, and unhappy?
Ecopsychology seeks to redefine sanity within an environmental context--as if the whole Earth matters. Its basic premise is that, because we are a part of Nature, we cannot restore our own health, or our sense of well-being, unless we also restore the health of the planet. The Natural Systems Thinking Process that we use shows, through Nature's example, how to live in ways that allow all others to live as well.
Simple and Natural
From sub-atomic particles to human relationships, all of nature is interconnected by attractions. These attraction relationships are the basis of the physical world and give rise to life. We are very familiar with the "five" senses we use everyday to determine our personal attractions. However, over the millennia, we have gradually become less aware of and disconnected from at least 48 additional senses that are our natural birthright. These senses are part of the attraction relationships that connect us to the web of life. Reconnecting through our multiplicity of senses is what will bring us back into balance physically, emotionally, socially, and spiritually.
During the process of becoming fully connected to all 53 senses, a shift in perception begins to occur. It becomes clear that many of our personal, social, and environmental problems are a direct result of our disconnection from the web of life of which we are a part. We realize that the global life community does not exhibit our personal, social and environmental problems. We begin to see that the "secret of life" is really very simple: Wholeness is being in attractive multi-sensory connection with the immediate environment.
How Nature Quest will help YOU
As you explore one of the many beautiful areas with us, you will be introduced to a simple process that can provide you with lifelong benefits, including increased self-worth, stress reduction, relief from depression, recovery from addictions, a sense of community (belonging), fulfillment, a sense of purpose, and personal empowerment. The reason this process works is simple: When you reconnect with Nature, you access the loving, supporting wisdom that surrounds you. Because you are a part of Nature, this wisdom is also within you--but it is harder to tap because of the disconnecting stories that we in our culture have been taught to trust more than our own sensory experiences.
So... Reclaim your birthright!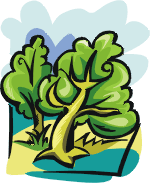 Experience your fundamental connection with the rest of nature as an integral part of the web of life!
Experience a 'natural high' that will last a LIFETIME!
Consciously reconnect your multi-sensory self to its source in the web of life.
Once you learn the powerful, healing Natural Systems Thinking Process during one of our guided nature activities, you'll be able to use it on your own as you enjoy other natural activities. You can then take the process home to restore the feelings of peace, fulfillment, and relaxation you enjoyed as you connect with a houseplant, a tree in your yard, or your own favorite natural area.
Regularly scheduled sessions are led by registered counselors trained in applied ecopsychology through Project NatureConnect.
$50.00 per person
Group rates available
Private sessions available by appointment
Contact us at Attraction Retreat for times and locations.